Rooted in the Irish tradition and spanning the North Atlantic, The Bad Neighbors Rhythm Project turns the typical traditional music collaboration on its head, creating a show that has audiences appreciating traditional music and rhythm in a new light! 
Hey there, Anna and Danielle here! As accompanists, we've dedicated our lives to supporting, enhancing, and interpreting rhythms in traditional Irish music. Often times, as bodhrán player and step dancer, the melody players pick the tunes and create the sets, and we jump in at the end to add a bit of pizzazz, and if both bodhrán and dance are thrown into the mix, we usually try to stay out of each others' way as we both work to interact with the innate rhythms embedded in Irish music. Until now! Having spent our days building intimate relationships with the enormous variety of rhythmic interplay in Irish music, we've decided to join forces to explore where we connect, where we differ, and what we can learn from each other. Through this project, you'll see the step dancer accentuating her own unique way of operating while exploring new rhythmic and physical expressions based on the practice of the bodhrán, and vice versa.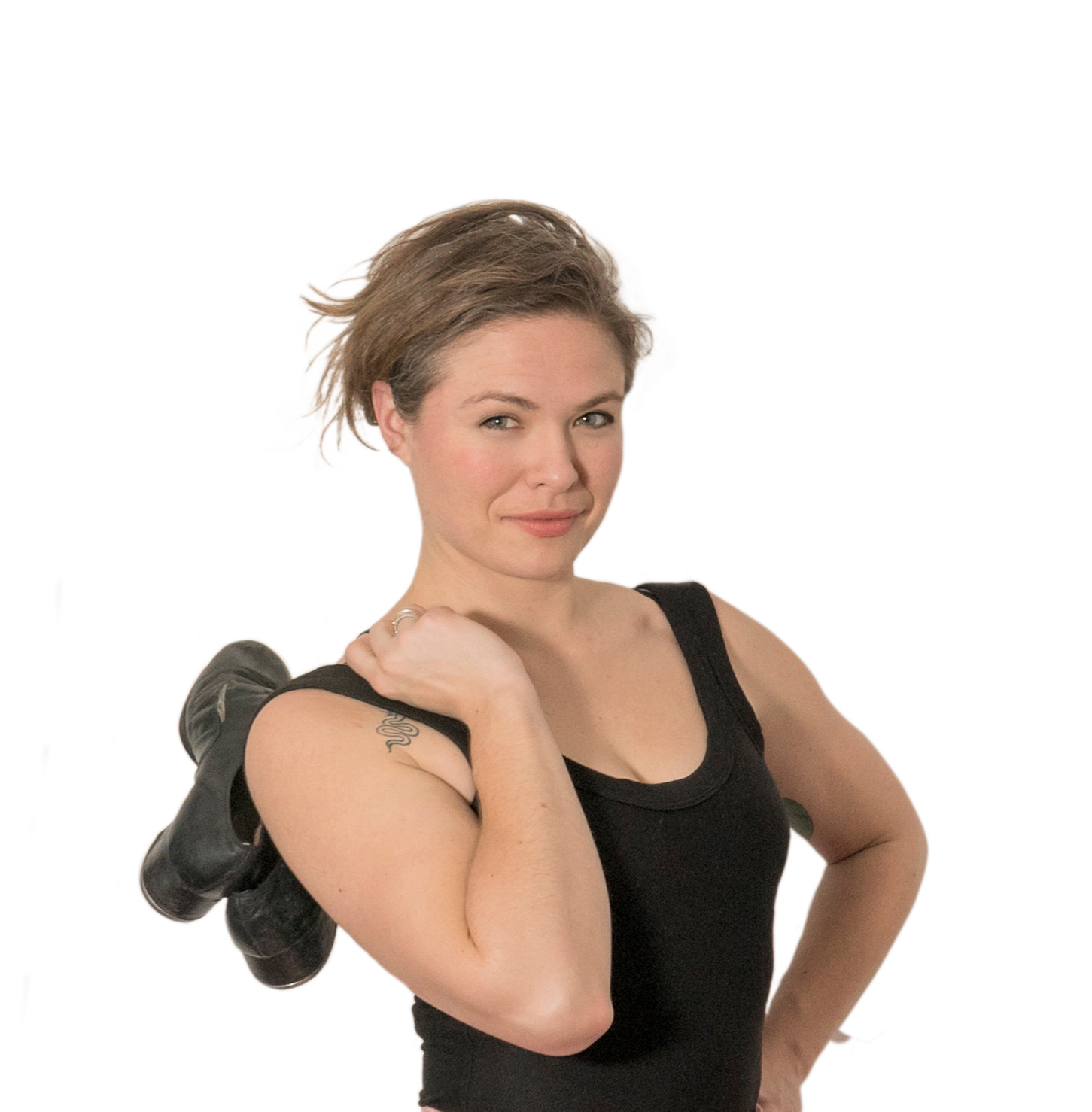 Danielle Enblom is a sean-nós dancer, old-style step dancer, fiddler, teacher, and Ethnochoreologist.
She trained in Ireland as both a practitioner and researcher, receiving a Diploma in Traditional Irish Music from University College Cork and an MA in Ethnochoreology under fellowship from the Tralee Institute of Technology. Danielle's deep embodied knowledge informs her pathbreaking research and performance at the intersection of old-style Irish dance, sean-nós, and other traditional percussive practices in North America, including Appalachian clogging, Quebecois step dancing, and Cape Breton step dancing. 
"I have often played music for Danielle's dancing. She brings joy to the music with her intricate footwork and her welcoming smile. When she dances, Danielle imbues grace, delicacy, and art with little effort." ~ Mairead Ní Mhaonaigh 
Danielle has taught, performed, and studied with artists and via institutions around the world. Appearances include collaborations and projects with Anna Colliton, Kieran Jordan, Sean McCommiskey, Josh Dukes, Altan, Daithi Sproule, Liz Carroll, Billy McComiskey, Brian Miller, Norah Rendell, Nathan Gourley, Anna Lethert, Nick Yenson, Paul Brock, Enda Scahill, Manus McGuire, Julie Fowless, Nic Gareiss, and Paddy O'Brien (Offally). Notable institutional collaborations include BBC Alba, The New York Trad Fest, The New York City Irish Dance Festival, Milwaukee Irish Fest, Earful of Fiddle, Dance Research Forum Ireland, The International Dance Studies Association, UW Milwaukee, The Minnesota Irish Fair, and St. Paul Irish Arts Week. 
Danielle took a pause from gigging and teaching to pursue her MA in Tralee, Cork, and Belfast, and pursue a c

areer as a Waldorf/Steiner School teacher. Since returning to the world of dance full time, she has hit the ground running with new endeavors, including The Bad Neighbors Rhythm Project, a one of a kind collaboration with Anna Colliton exploring Irish tradition and rhythm; and The Step Collective, an online resource and a soon to be launched podcast relating to traditional step dance traditions and their musical counter

parts. ​​​​​​​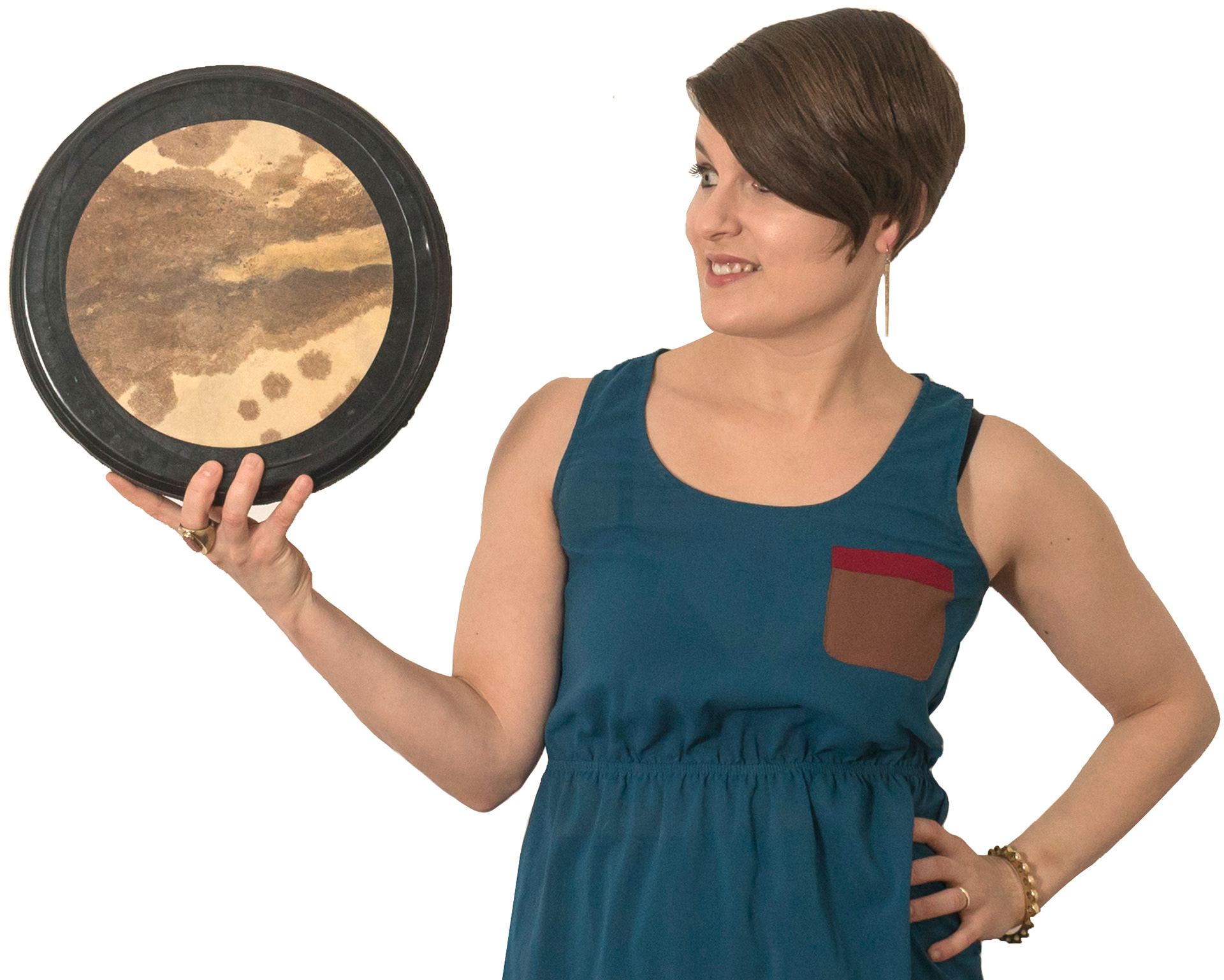 Anna Colliton is one of America's leading exponents of the bodhrán, the traditional Irish frame drum.
A native of Chicago, a city of Irish musical excellence, Anna plays a highly intricate style of drumming with masterful tonal and rhythmic variation. She has taught and performed at festivals across the country, including Catskills Irish Arts Week, Fairbanks Summer Arts Festival, The O'Flaherty Irish Music Retreat, The St. Louis Tionol, CCE MAD Week, and Augusta Celtic week, as well as with the Academy of Irish Music in Chicago and the Irish Arts Center in New York. She has also played and performed with Cherish the Ladies, Comas, the Paul McKenna Band, Girsa, Ship in the Clouds, and others. 
​The bodhrán is a fascinating instrument, and as versatile as it is seemingly simple. It is similar to frame drums in many other music traditions the world over, except in the unusual way in which it's played. Personal expression has great value in traditional music, and The Bad Neighbors Rhythm Project offers Anna a unique opportunity to bring the bodhrán to the forefront of a performance - not as a gimmick or a second thought, but as a tool of complex and subtle rhythm.